1952 Grand Opening
Maschino's Hardware at 1715 S. Campbell had a Grand Opening October 31, 1952, in the Wedgewood Shopping Center–the second shopping center in Springfield. The country was rebounding after World War II. It was an age of opportunity and optimism. Shopping centers, suburbia, all promised a better life. Springfield was poised to enter an era of well managed growth and community spirit.
Bringing the Dream to Life
E.J. Maschino and his wife, Leola, began this business in 1952 with the tagline, "Maschino's Hardware … just a step from your car." However, the origin of the Maschino name in hardware began with the establishment of Schaeffer-Maschino Hardware on Commercial Street in 1903 by George Maschino (E.J. Maschino's father) and his partner. They expanded to 410 S. Campbell in 1913. After George Maschino's death in 1931, the store was sold. However, having his own hardware store continued to be the dream of E.J. Maschino. After his marriage and 16 years as a salesperson for Coleman Lamp and Stove Company, his dream was realized. At the age of 45 the Maschino's invested every penny they had … and what they could borrow … to bring this dream to life.
The Growth of Maschino's
Management of the business was assumed by daughter Nancy and her husband, Gary Brown, following the death of Mr. Maschino in 1972. In the ensuing years, the product mix and space has responded to a changing marketplace with changing customer needs. The initial hardware store products grew to include fireplace screens and wood stoves. As a counter to the fireplace/wood stove business, Maschino's added patio furniture. The initial housewares section grew to an upper end housewares and china selection. This product mix allowed Maschino's to be THE bridal registry store in the region. At one time, Maschino's Bridal Registry had 157 brides registered with 5 employees dedicated to the Bridal Registry service. Early in 1987 the hardware and basic housewares business was sold to Glen Block True Value Hardware. Maschino's product mix then expanded to include casual indoor furniture, along with the patio furniture, fireplace accessories, gifts, and bridal registry items already being carried. This resulted in the renaming of the business. Maschino's Hardware became Maschino's Home Expressions and now simply Maschino's.
Maschino's Today
Today, Maschino's is a regional store specializing in outdoor living products and fireplace and wood stoves. In 2003, Maschino's celebrated 100 years of business and began its second century of service in Springfield. For over one hundred years Maschino's has built its reputation on quality products and knowledgeable service. Maschino's has and will offer quality products that last and knowledge that saves!
---
Our Future
Maschino's began as a family business with the goal of making sure our customers feel a sense of family and personalized service. Still family owned by Mr. Maschino's daughter, Nancy, the sales floor and install teams are also staffed with family. Our General manager, Greg, who has been here for 40 years, introduced his wife Joan to Maschino's in 2014 where she quickly took to furniture and grill design. Eventually, she became assistant manager and as of 2020, their daughter Hailey has joined the team full time.
Beyond traditional familial ties, the remainder of the staff could be mistaken for family as well, often seen in group outings for dinner after work or enjoying time on the lake together. The store's holiday get-togethers are looked forward to each year with stories that are passed along to the newest team members. Even day-to-day, you're sure to hear us around the store, playfully jesting and laughing with each other so when you visit Maschino's for your project, you're sure to feel like part of the family, too!
Current Team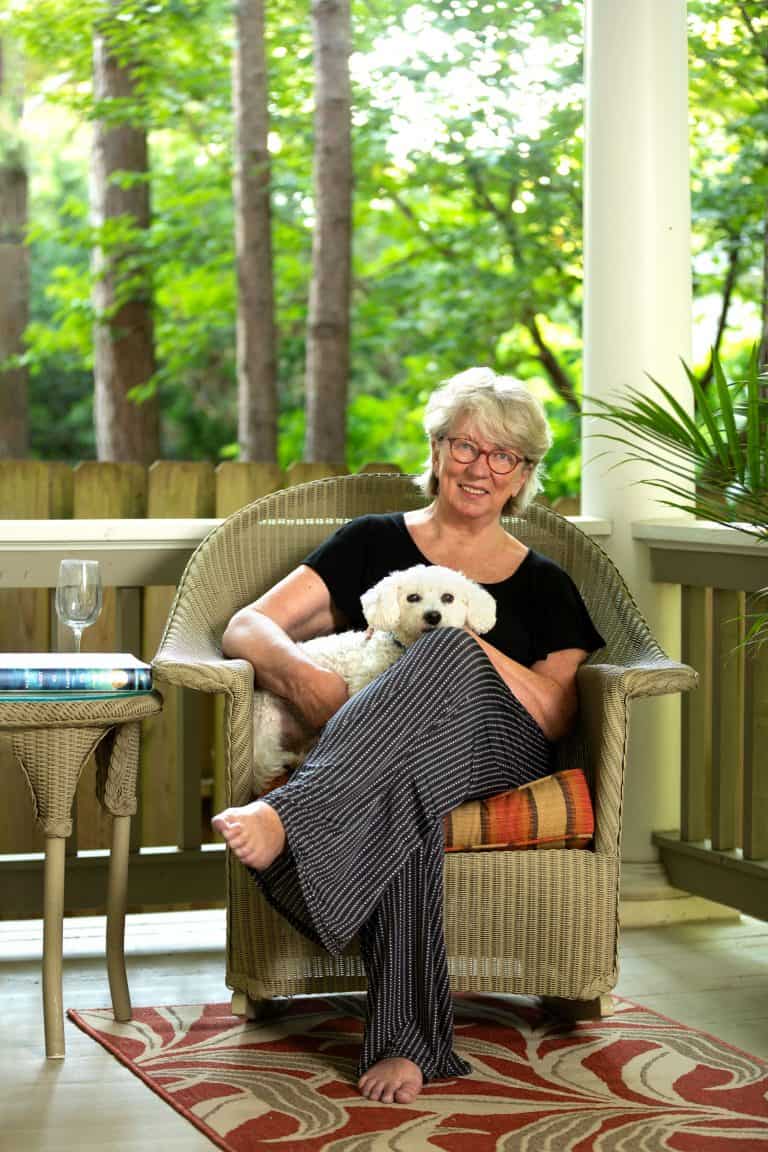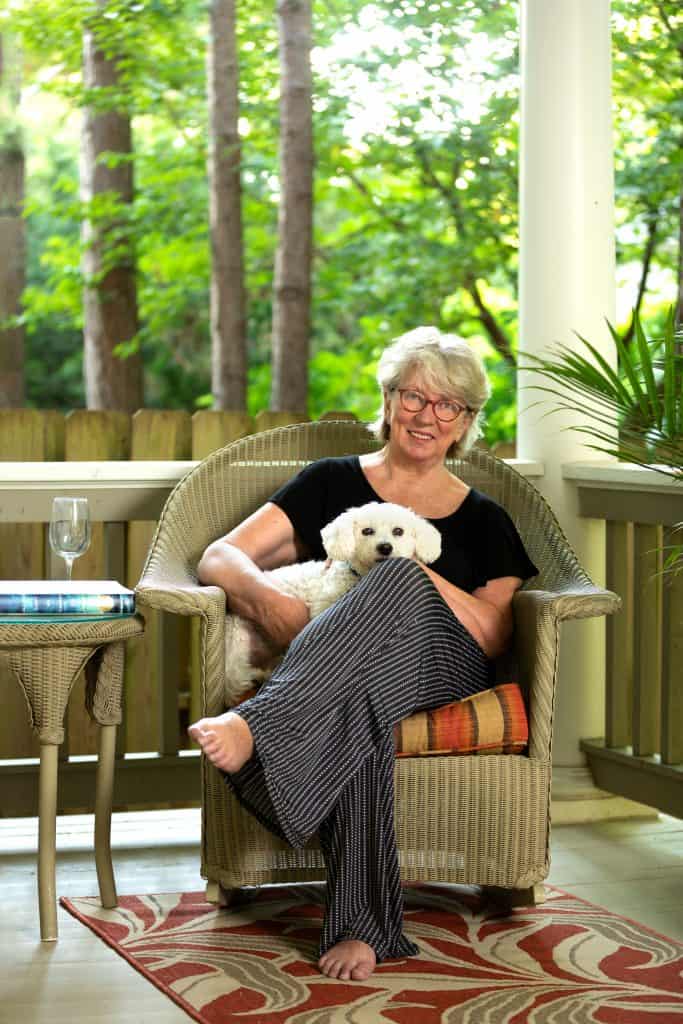 Daughter of the original owner who opened the store in 1952 as Maschino's Hardware
Has guided the team through nearly 7 decades of operation including hardware, housewares, bridal registry, postal services and even fishing licenses
Duties at the store have ranged from counting clothespins (to keep her 8-year-old hands busy), sales, staffing, bookkeeping, purchasing, and management.
Upholds the tradition of quality products and services, knowledgeable staff, and treating both customers and staff as family
Loves being with family and friends, attending live performances, traveling, and creating new art in her studio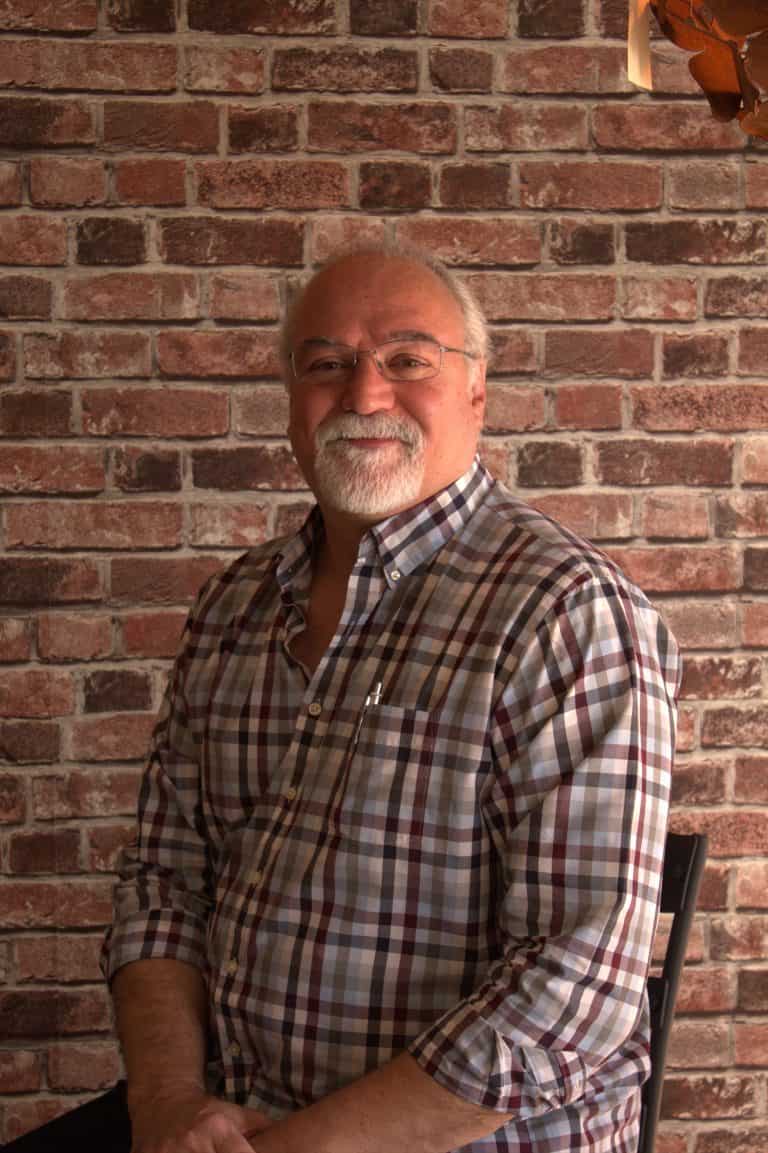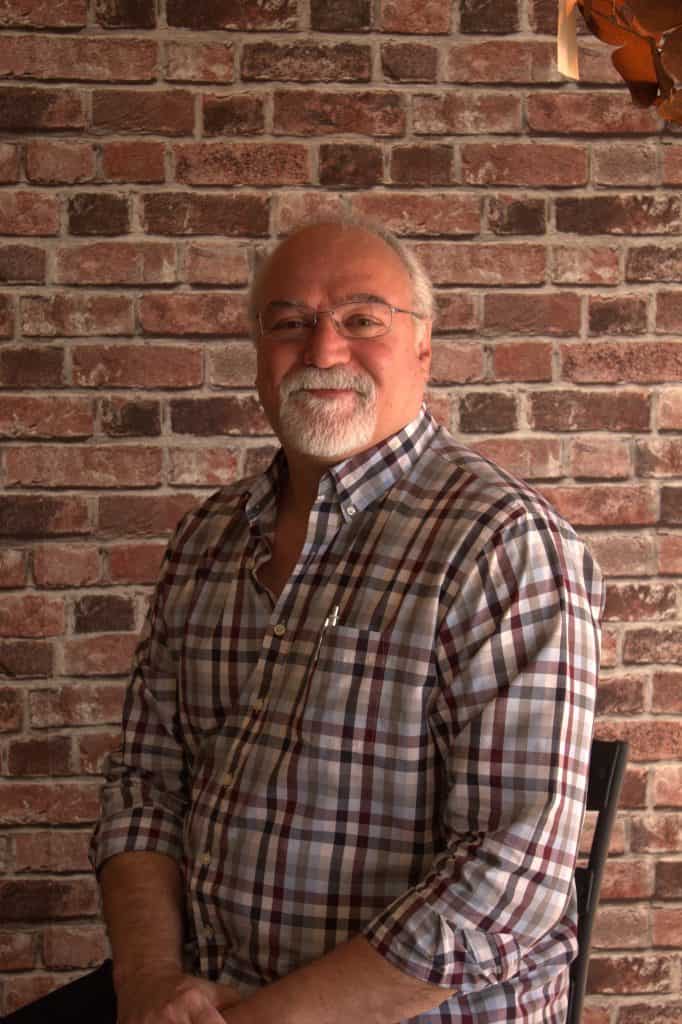 Specializes in builder sales and complex installations
Joined the Maschino's team in the early 1980s
Utilizes his 40+ years of industry knowledge to ensure proper installation, use, and maintenance for our customers
Greg's technical knowledge and attention to details makes him stand out in the fireplace industry
Loves grilling and cooking; always open to new ways to create culinary delights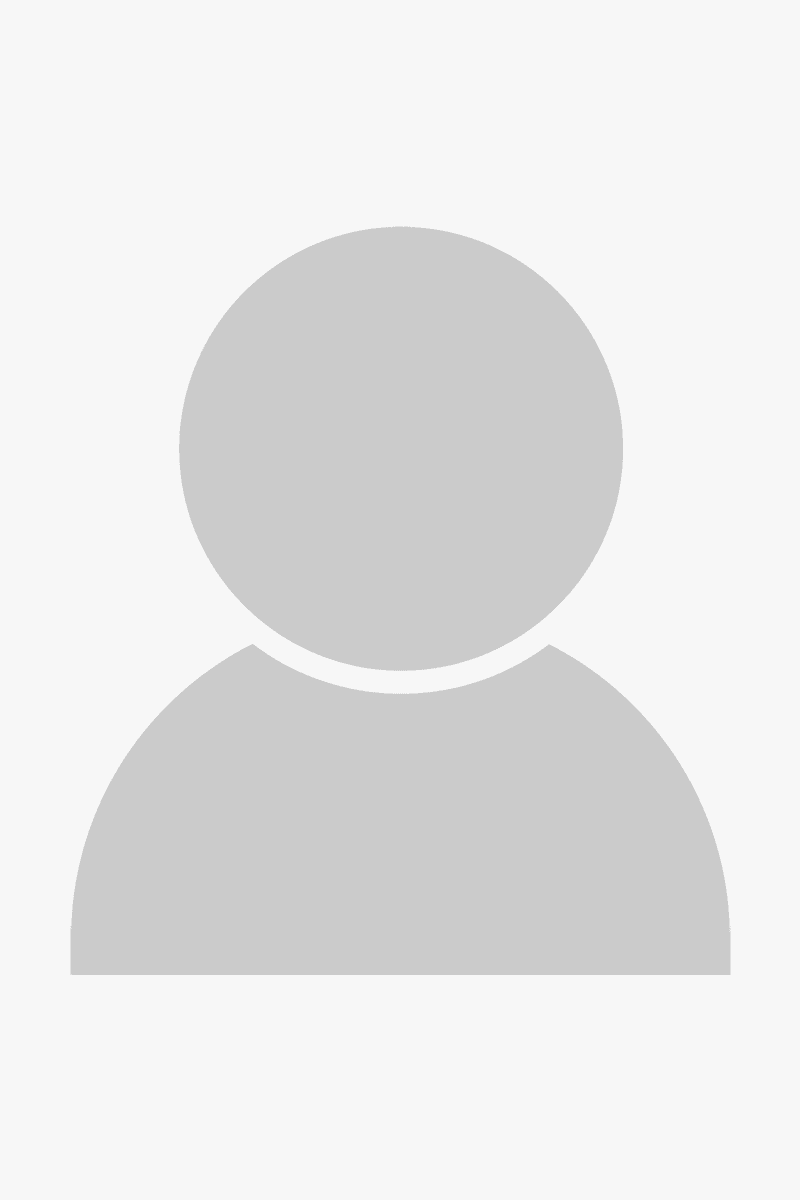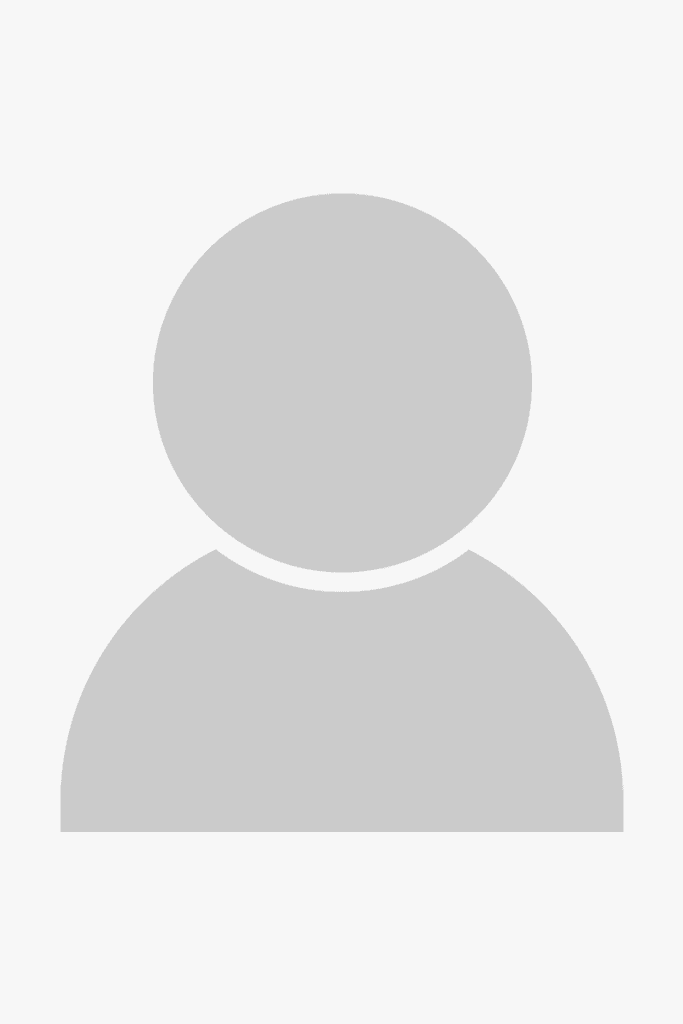 Specializes in custom patio and grill island designs
Joined the Maschino's team in 2014
Loves designing and creating outdoor spaces and grill islands
Always has a project going on at home
Experience in construction/remodeling and special education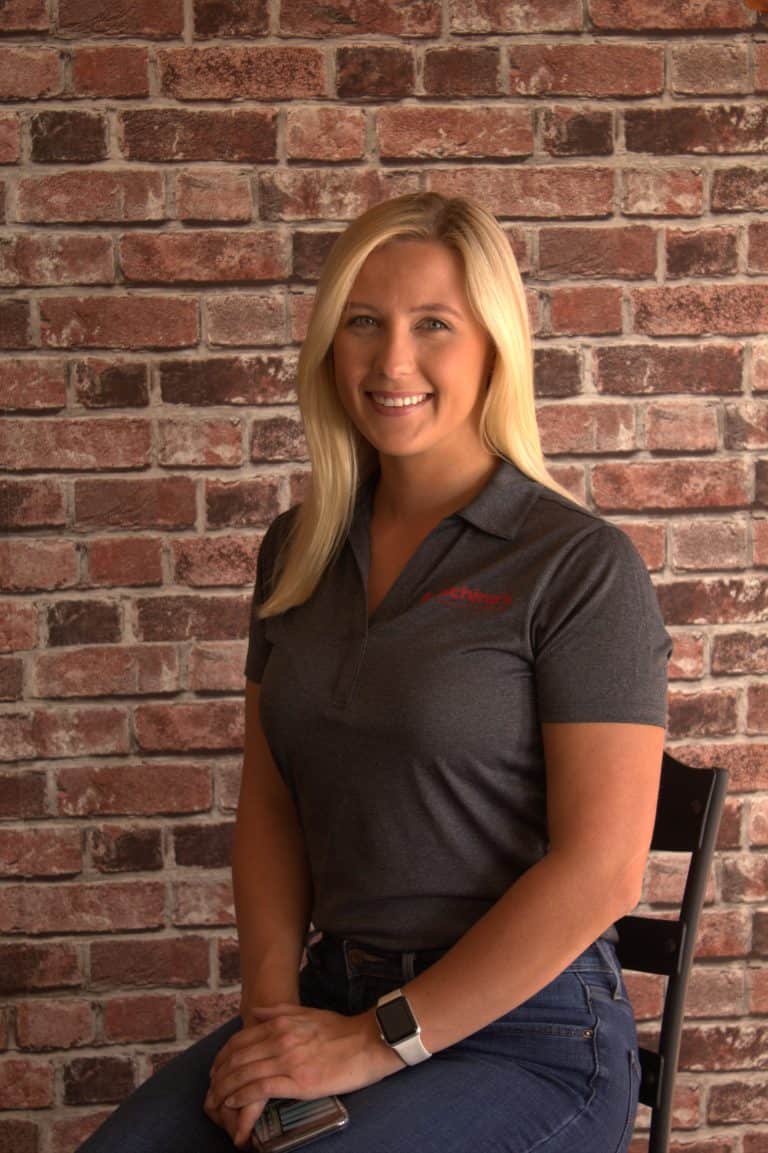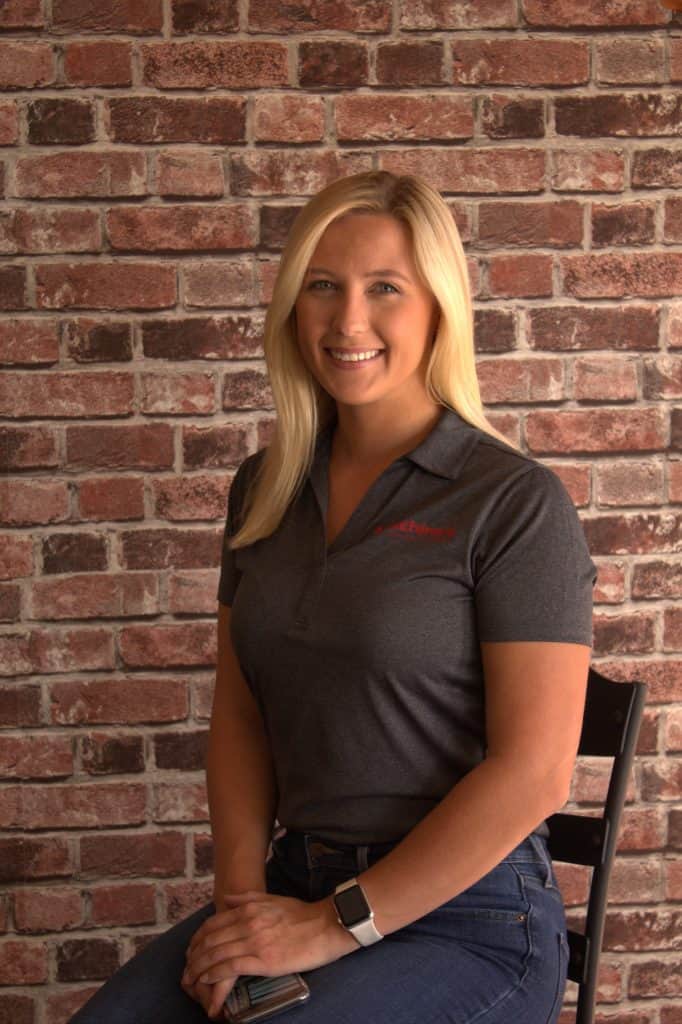 Hailey Hasek
Luxury Patio Specialist
Joined the Maschino's team part time in 2016 and full time in 2020
Attends America's Mart to purchase all accessories for the store
Enjoys reading, baking, golfing, and spending time outside in general
Experience in the luxury event planning/management industry and luxury hospitality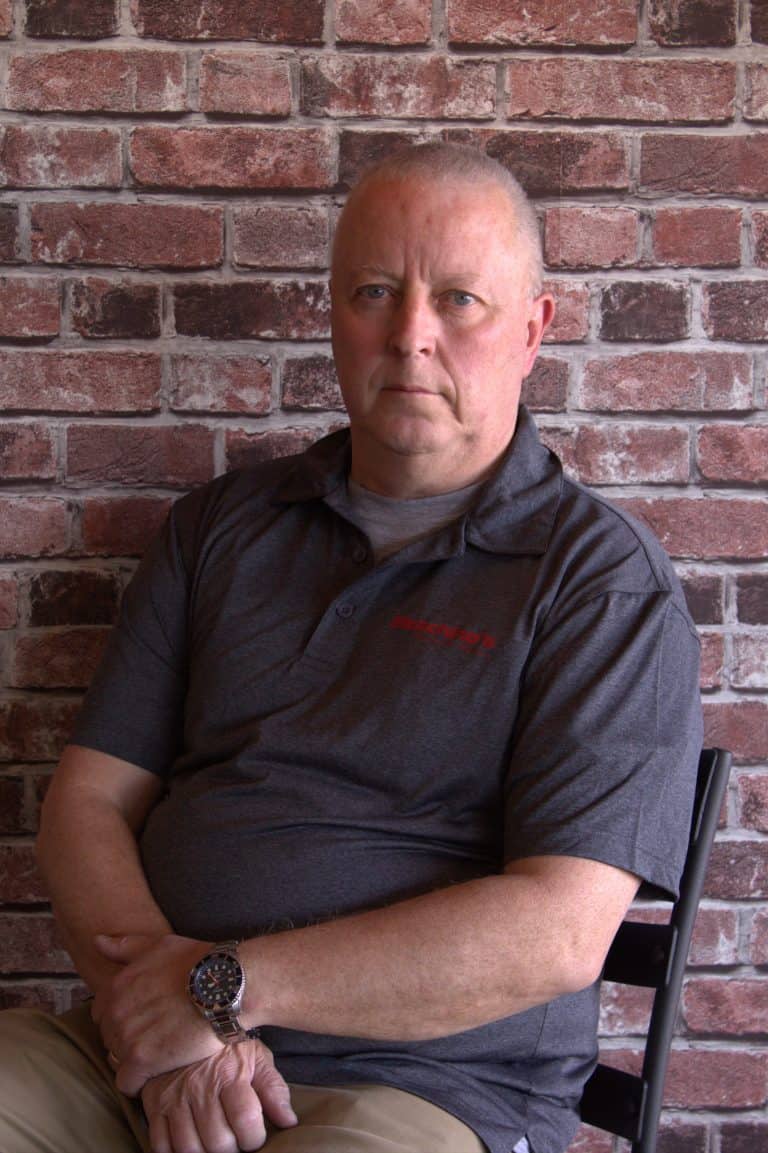 Steve Jordan
Fireplace Specialist
Joined the Maschino's team in 1976
Attended multiple HPBA Conventions and has toured the Vermont Castings Factory
Steve likes to say many things have changed but Maschino's has endured!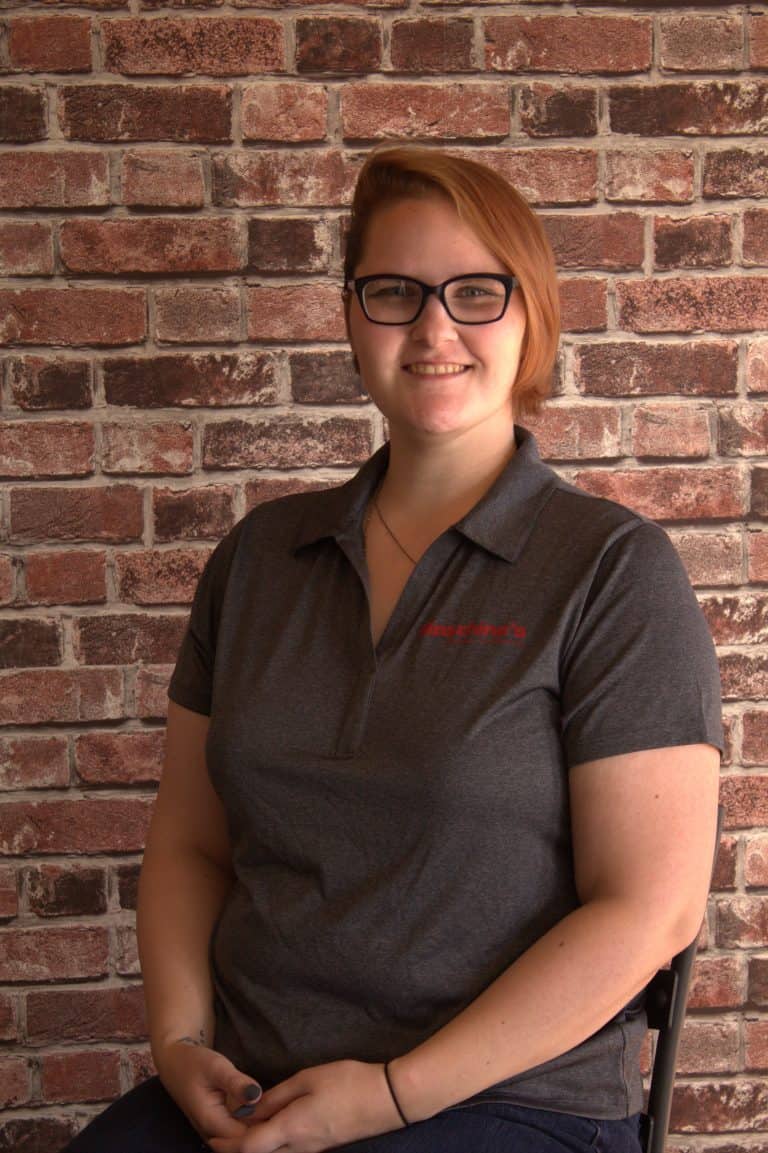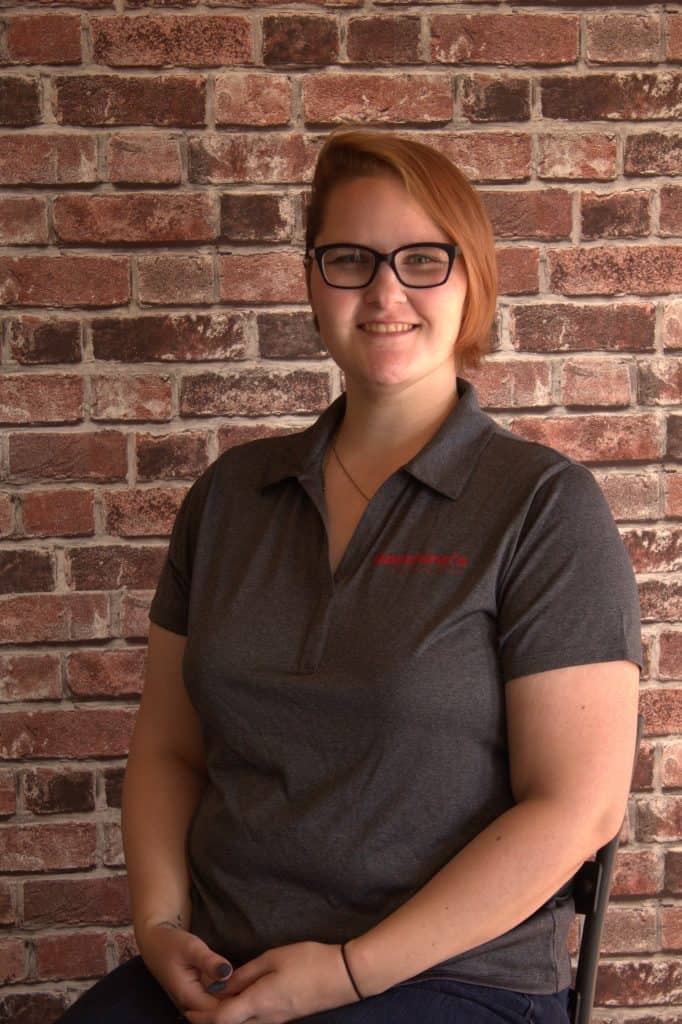 Breanna Angle
Receptionist
Doubles as support for our sales team
Joined the Maschino's team in 2018
Loves crafting, especially crocheting and knitting
Enjoys working in her yard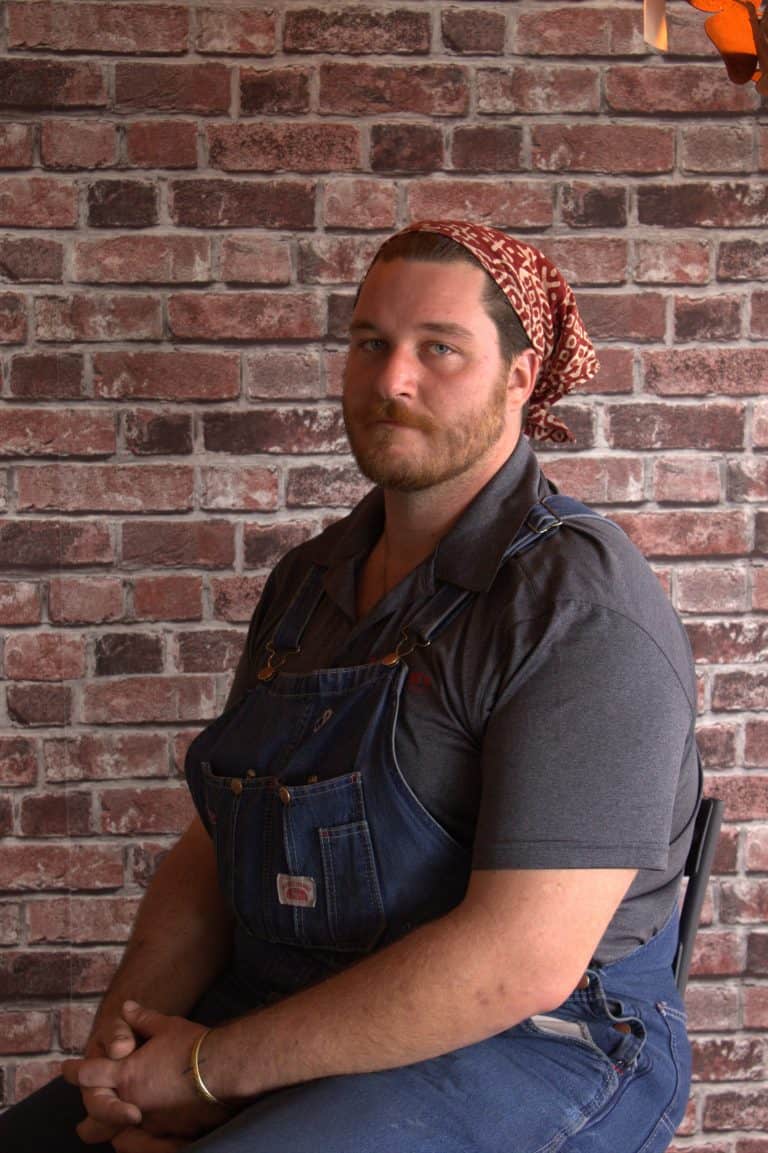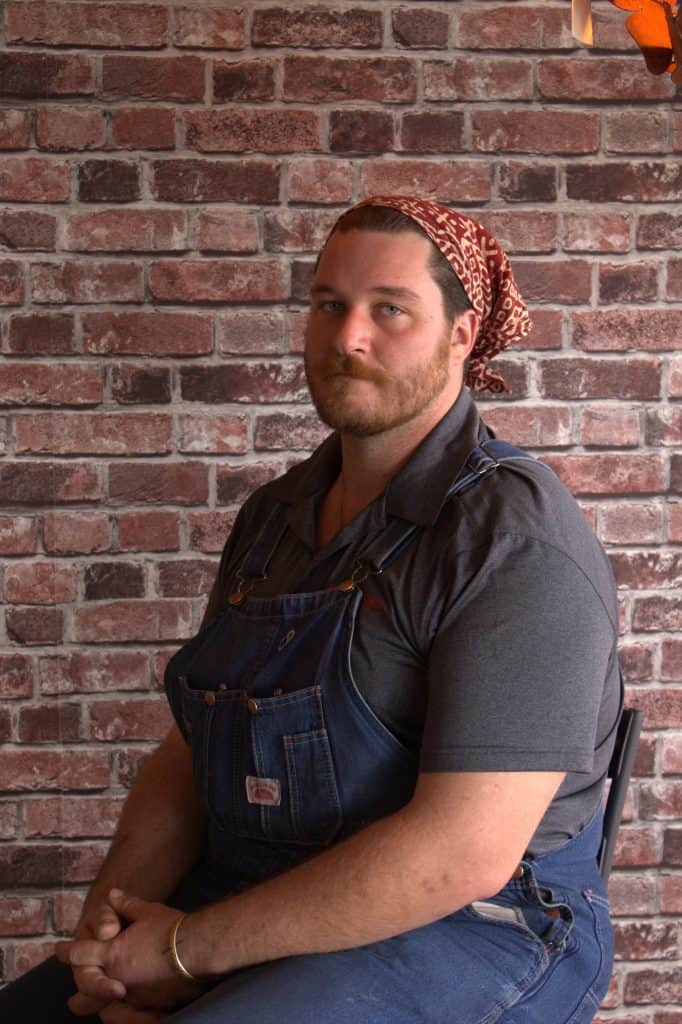 Avian Dougan
Installation, Service and Delivery Technician
Joined the Maschino's team in 2019
Relaxes doing crafts, sewing, knitting, trying new projects
Experience in the construction industry and enjoys working with wood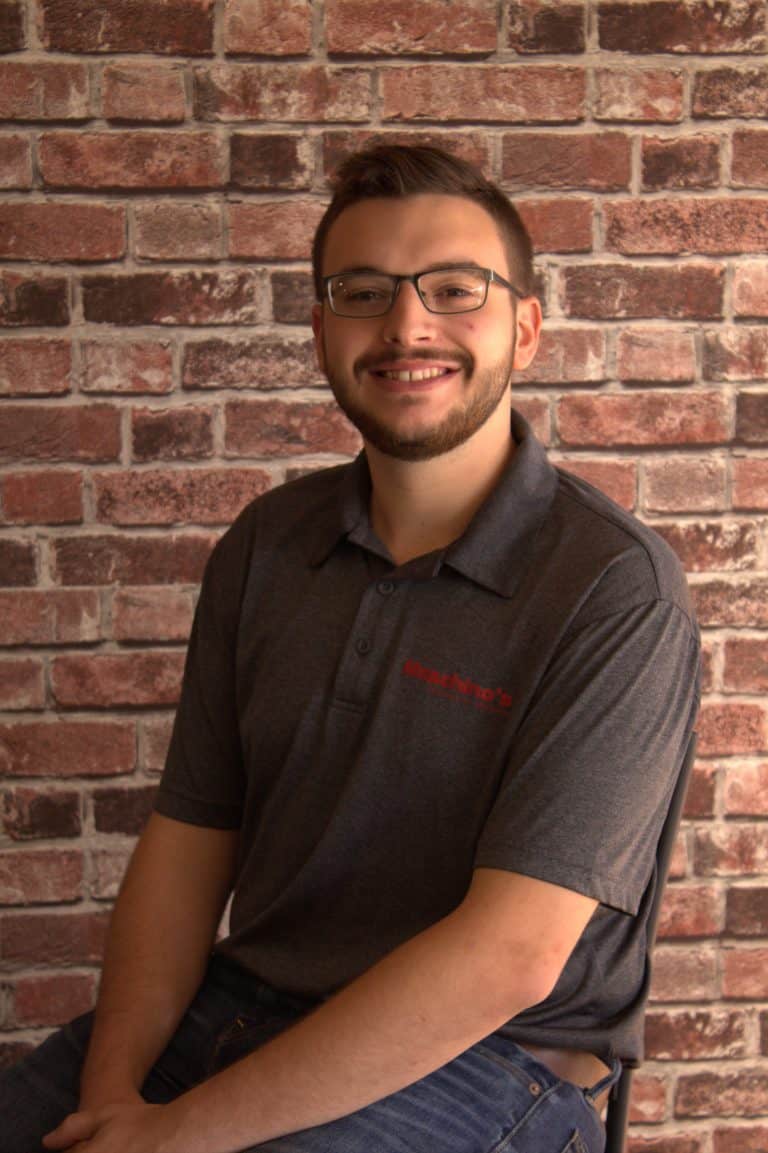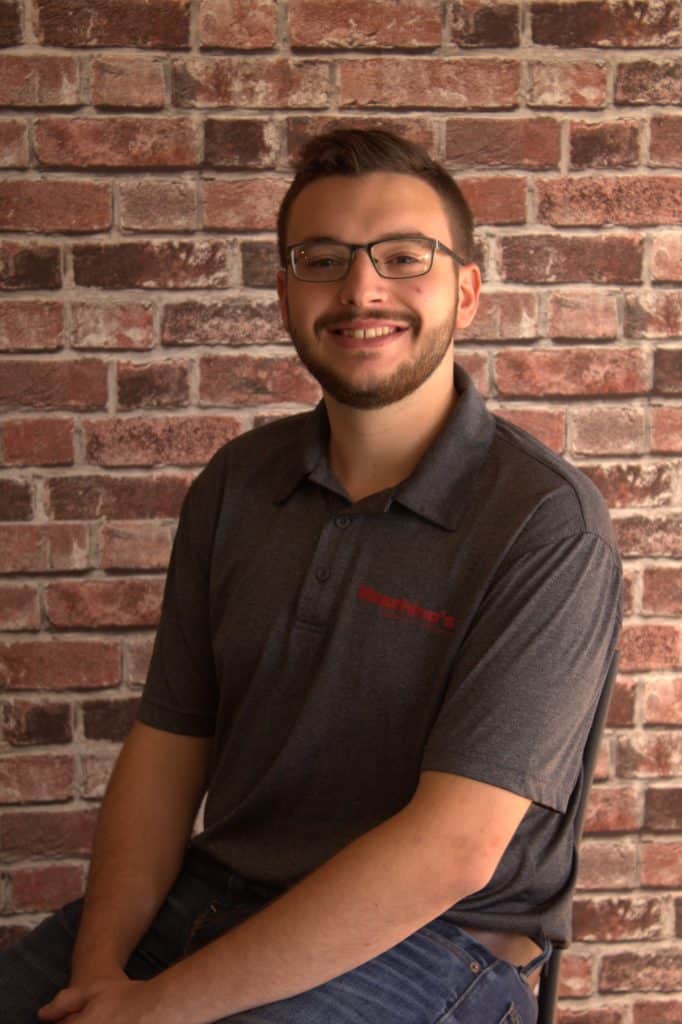 Cole Crawford
Installation, Service and Delivery Technician
Joined the Maschino's team in 2020
Enjoys being outdoors and spending his free time hiking
Experience in the glass industry, vehicles, and construction